Description
Ever wondered how much this meeting is costing? Per minute? Per second? Now you can calculate your exact meeting cost! It's easy and fun :)
Add custom attendee groups with Salary, Vacation Days, Hours per day and More
Save time and use meetings as templates to start with same attendee groups
Hear audible sounds when certain monetary thresholds are crossed, cha-ching!
View your history of meetings, see attendee groups and counts and cost of meeting
See Graphs of Meetings and watch them grow!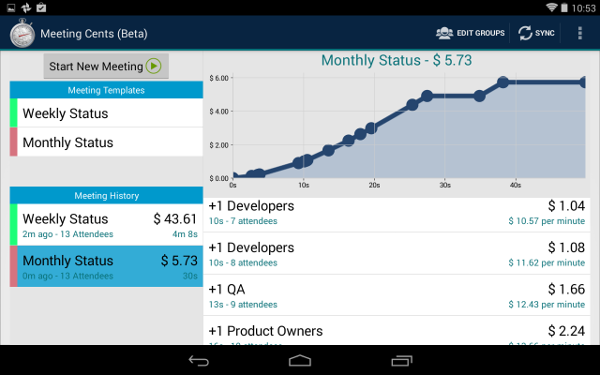 Description
Are you... Tired of going to the store, picking the right card and thinking of something creative/funny/insightful to say? Or do you...
Love making that perfect Greeting Card that says just the right thing and only 1 person ever gets to see it? Then Gcards™ is for you!
Create your own card from Scratch or use a shared card and Gcards™ will do the rest. Pick an Occasion, add who/what/when as needed and we'll send a REAL greeting card through the Mail for you!
Gcards™ - Real Mailed Greeting Cards. Quick, Simple, Social Thanks! and... you're welcome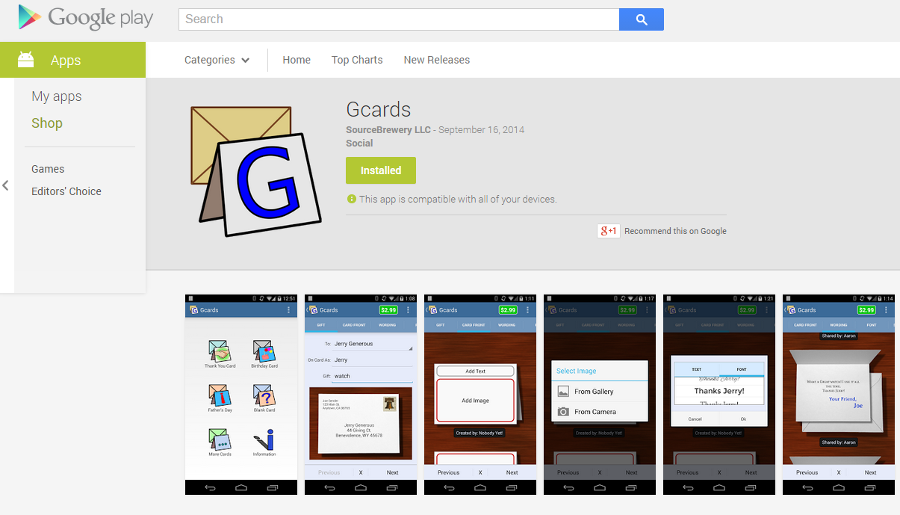 BiggerBox.co
Amazon Checkout & Google Analytics for Real World Shopping